Platform Overview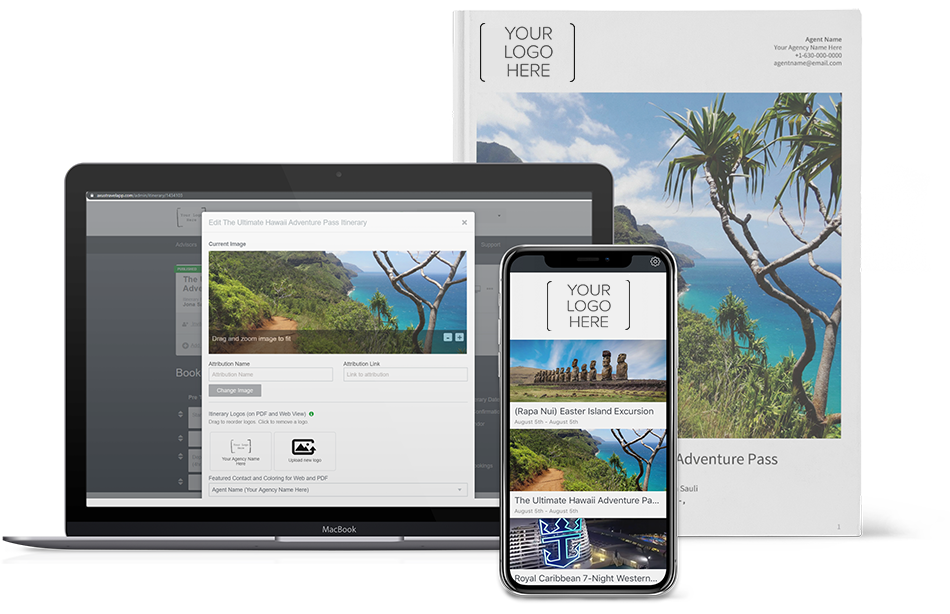 App Features
Scroll through a quick view of the information and detail found in the dedicated AXUS travel app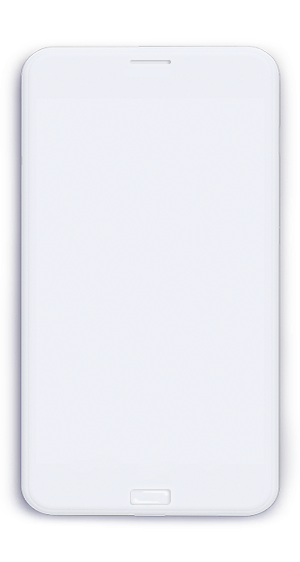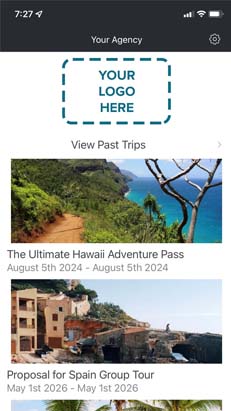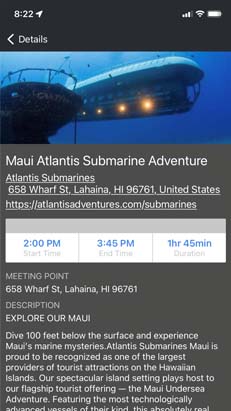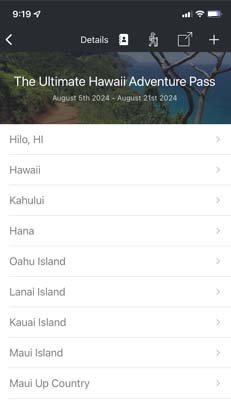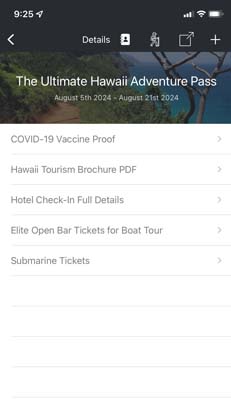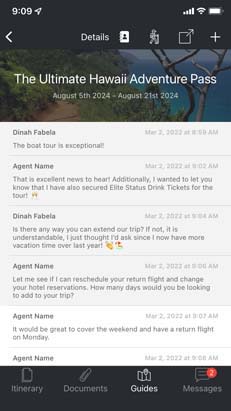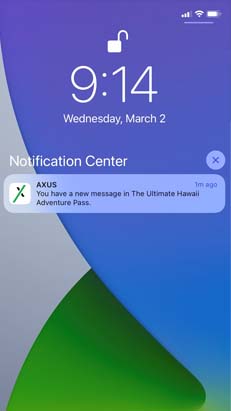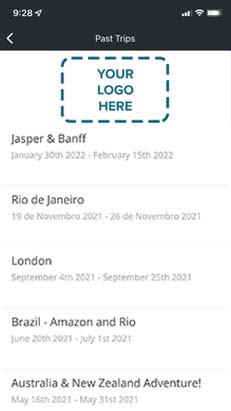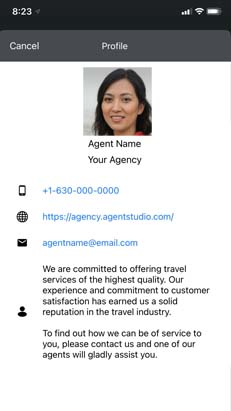 Provide all of the itinerary information your traveler may need all in one intuitive mobile app.
Brand Itineraries with Your Logo

Sleek and Intuitive Design

Travelers Can View Past Trips

Travelers Can Access All Essential Information Without Unnecessary Frills
You can be detailed and precise with your itnerary information while saving time in the process. Your travelers can see the day by day trip plan details along with expanding for further information in a well organized manner.
Where addresses are inserted in the component, traveler clicking on it will be redirected to their phone map application and can get directions.

Image is predominent and add on pleasing visual.

Times are highlighted in a table to not be missed.

Any hyperlinks inserted will redirect the traveler to the appropriate app on their phone be Youtube, Vimeo, or any relevant website (weather forecast, currency converter).
You can also add travel42 destination guides with the click of a button. There isn't a need for you to build content to be an expert as you can quickly add trusted travel content for your travelers.
Destination Overview Guides

Sightseeing Points of Interest

Dining Options

Along with Many Helpful Tips for Safe Travels
Put your traveler at ease by having all essential documents, tickets, and what would usually be cumbersome paperwork all in one area. The platform accepts uploading of .pdf, .jpg, .png, and .gif files.
Essential Travel Documents

Boarding Passses

Tourism Brochures and Cruise Deck Plans

Reserved Dining Menus
Your travelers can connect directly with you using our in-app messaging system. The traveler would only need internet/wifi access. This is a hassle free way to stay in contact without cellular service.
Destination Overview Guides

Sightseeing Points of Interest

Dining Options

Along with Many Helpful Tips for Safe Travels
Changes and revisions on published itineraries automatically push notifications to the traveler. Additionally, your travelers can receive notifications that you have sent a message through the app.
Automatically Sends Notifications on Itinerary Changes

Relevant flight notifications

Clients can be made aware of changes as they are published

New Messages in the App also Provide a Notification Alert
Look at all of your past trips in one easy to access area. The list dynamically pulls all of the web views so you don't need to worry about running out of storage space on you mobile.
Always at you fingertips

Quick access links that don't take up storage space
Your Travelers Will Always Have Easy Access to Your Contact Information
Customize a Profile Image or Use Your Agency Logo

Add Your Contact Phone Number and Email

You Can Also Share Your Website Link

Include Your Agency or Personal Bio Overview and Specific Hours of Availability

Dynamically Share Web View Itineraries
Real-time Access & Flexibility
This format is perfect for communicating the latest itinerary details to travelers by providing options on viewing their trip information and a great way to create quick proposals.

Branded with Your Logo & Theme

Access Live Map Links

Draft & Share Proposals

Create Multipurpose E-Pages

Build Trip Samples

Share & Send Functions

Save as a PDF
See a Sample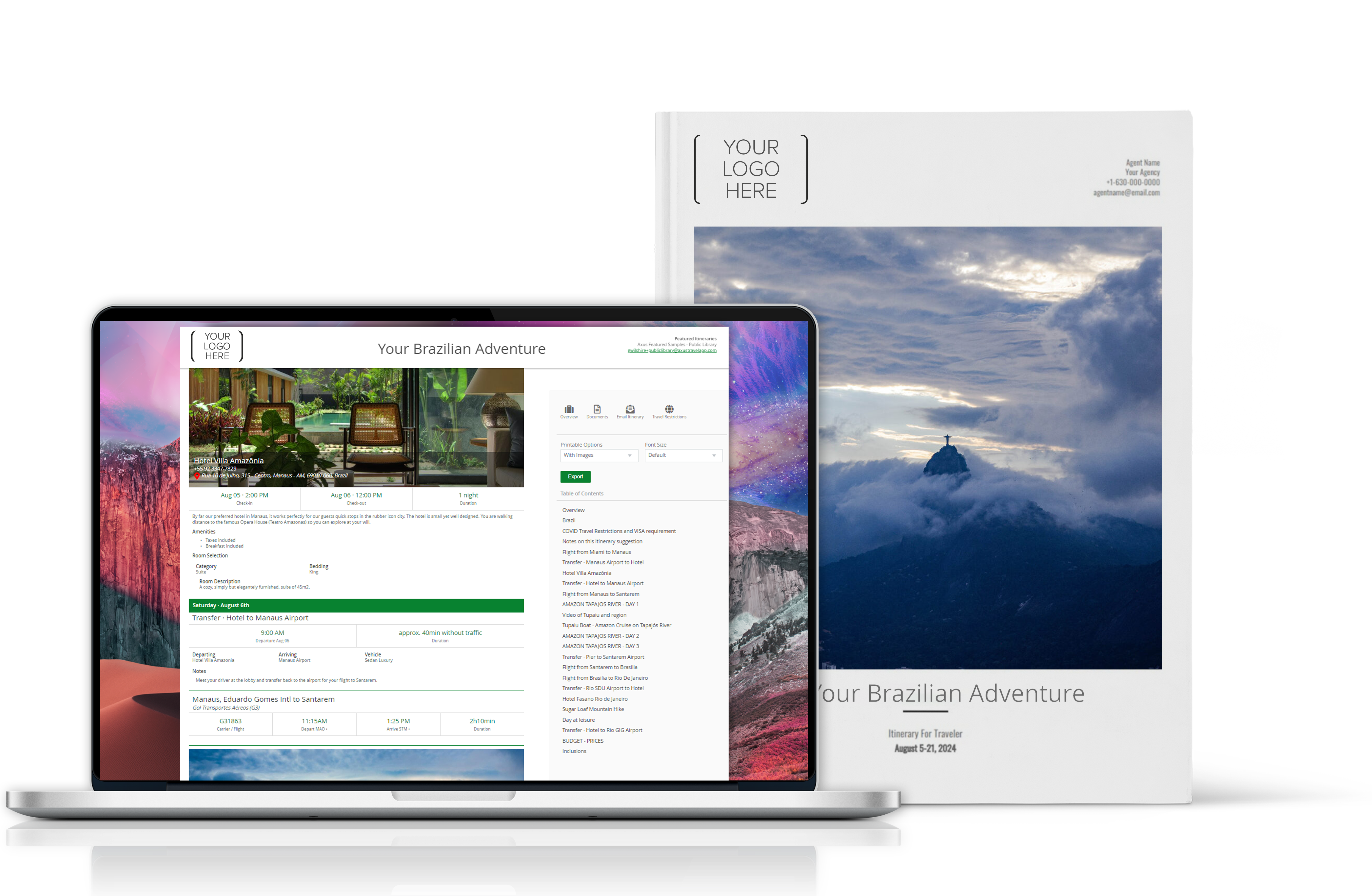 What People Are Saying
In addition to being an incredible tool, AXUS has helped us save thousands of dollars in time by streamlining the itinerary creation and confirmation process.

AXUS has been a game-changer; it allows us to share our itineraries directly with the travel advisor, which they can then personalize with their company logo and add additional parts of a trip to ensure that the guests' have their entire itinerary in one easy to access location. We even use AXUS for staff travels, as it enables us to review our itinerary while we are on the move via the mobile app and update itineraries in real-time when we have unforeseen commitments.
Andrea Grisdale
IC Bellagio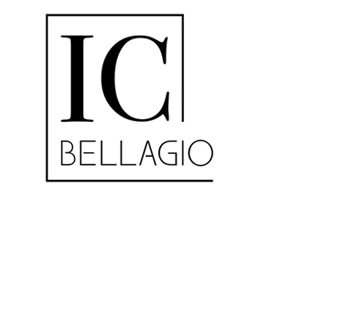 NOT ONLY A TIME SAVER BUT A DEAL CLOSER TOO! We now have the ability to collaborate with our suppliers (in real-time) and provide our clients with loads of organized info and beautiful-looking travel documents. We can now include the client throughout the entire trip design process and perform easy edits when required. We've also noticed that our closing percentage rate has significantly increased when proposing an itinerary created through AXUS. Gone are the days when we had to spend hours re-doing travel documents provided by our suppliers so that we could customize them, especially for our company! SOLD ON AXUS!
Chad Clark
Travel Ventures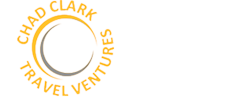 Annette Sordoni
Pro Travel International

AXUS has been transformative. The gains in efficiency and content management for Matueté were huge with the use of tools like the library and historical matches. AXUS also manages to be loved both by clients and the team with its intuitive and user-friendly features.
Gabriela Figueiredo
Matueté

AXUS is hands down the best travel management tool on the market.
Joshua Bush, CEO
Avenue Two Travel

AXUS is very innovative and is always introducing new features. Excellent and frequent training is offered. Their support & search button is very comprehensive and their live support is extremely responsive. We love the E-Page functionality, which allows us to personalize many features. In summary, we have found AXUS to be a critical part of our sales process.
Eric Sheets
Latin Excursions

We switched to AXUS in 2020 as their user interface is very smooth and intuitive, which, as we have scaled up with new destination specialists, has helped get them up to speed with our systems and products far quicker than previous systems we have used. However, where AXUS has delivered the biggest impact is the ability to distribute our travel documents through their App, which our clients love using. For sustainability reasons, we've phased out printed documents across our business and this fundamental business change has been aided by the integration of AXUS and the excellent support we've received from their team.
Graham Carter
Unforgettable Travel Company

My advisors are loving working with AXUS to build their itineraries and we are finding the integration with Client Base and our suppliers to be a real time saver!
Damian McCabe, Owner
McCabe Travel

We recently transitioned from another itinerary platform to AXUS and have been very happy with our decision. We specialize in custom FIT trips and found their user interface to be easy and intuitive. The design is sleek and saves us more time than our last system. Best of all, many of our preferred travel suppliers also use AXUS, which dials up our efficiency without having to data enter proposals. It's a perfect tool for our business needs.
Jim Bendt, Owner
Pique Travel Design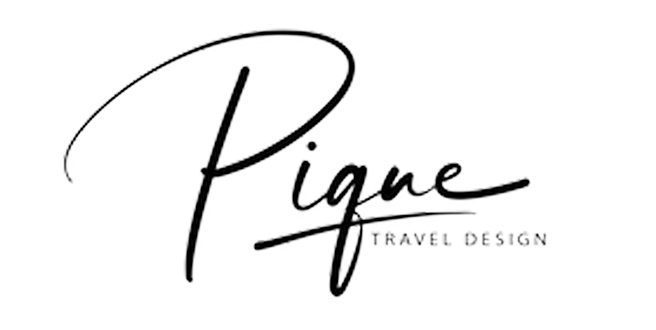 AXUS has revolutionized the way we enhance our customer journey. The platform's seamless integration and user-friendly interface have made it incredibly easy for both our advisors and clients to navigate and make real-time decisions. Moreover, the collaborative nature of AXUS has strengthened our relationship between customers and advisors, allowing us to make adjustments based on the client's preferences and involving them throughout the entire planning process. Overall, it is a central tool that has streamlined our operations and elevated the level of service to our clients. We highly recommend it to any travel professional looking to enhance their planning and decision-making process.
Marc Kazlauskas
President
U.S Branch Operations & Leisure Division
FROSCH

Custom Services
We offer elegant and seemless custom solutions to fit your business needs